Estate Clearances / Property Clear Outs / Collectable Purchasing / Buying / Trading
We operate daily from our warehouse in Williamstown, Australia and have a separate store / shopfront that is open at select
hours and by appointment only.
How we operate
We buy selected unique items, over the counter or via photos / correspondence for national and international clients.
For bulk purchases and clearances we may do a site visit where and when required or may just request photos and descriptions.
Some estates we clear free of charge where there is little or no rubbish to dispose of.
Estates with items of resale value we will evaluate and will establish a price for the collective lot purchase. The cost of clearance
and removal of items is offset against the buy of the items and balance of proceeds is paid to you.
Example 1:
We inspect your site and place an offer on all items you want to clear. Pick and Pawn provide additional services where
required including cleaning and detailing of premises ** conditions apply
Example 2:
We receive photos of selected items from a seller. Based on the photos received and condition report, we would prepare and
present a proposal for purchase / procurement of the items.
Upon acceptance of our offer we would inspect the items and if in order, pay for the goods and arrange for collection.
Other scenarios
We buy items outright for an agreed price and then wholesale to resellers
You can consign items to us to sell ( we also rent floor space and display space in our showroom)
We can clear a property at no cost to you and provide basic site cleaning services ( ideal for rental clearance and corporate accommodation clearance).
Forget about hard waste collection. We will clear the site for you and your staff / clients can vacate the premises without
need to move furniture ( we do the hard work for you)
We can clear a site at no cost and donate where applicable to global charities and not for profit organisations
***The above is subject to inspection, evaluation and negotiation as each client's situation is different.
We maintain a fair approach to the market and pay fair wholesale value where applicable.
We are an ethical family business providing services throughout Victoria
What we collect, clear and buy
We are interested in buying the following Modern & vintage collectable items:
| | |
| --- | --- |
| Pinball machines and arcade games | Circus and entertainment industry items |
| Super hero figurines | Brewery and liquor memorabilia |
| BMX bikes | Cars and Motorcycles |
| Antique bicycles, parts and accessories | Weird, wonderful and wacky items |
| Old signs / Old tins | Stage props |
| Art and sculpture | Tins / Drums / Storage containers |
| Automobile memorabilia | Marbles |
| Unique collectables | Old posters / advertising material |
| High end collectables | Toys |
| Unique one of items | Scooters / Tricycles |
| Outdoor Decor | Sporting goods |
| Status / figurines | Bric N Brac |
| Skateboards / surfboards | Fuel / petrol bowsers and pumps |
| Film and production memorabilia | Fire fighting equipment |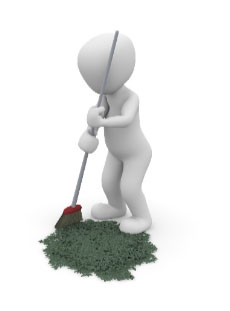 WE BUY UNIQUE COLLECTABLES MEMORABILIA & ANTIQUES – CASH $$ PAID
The products we buy go into our private museum collection or are resold, leased, donated or hired